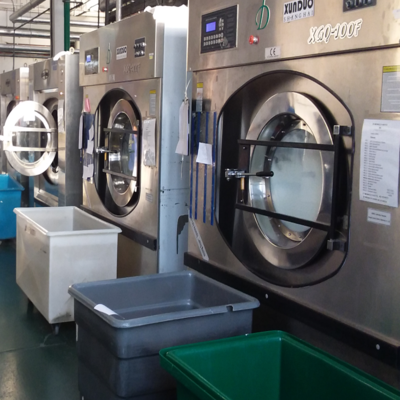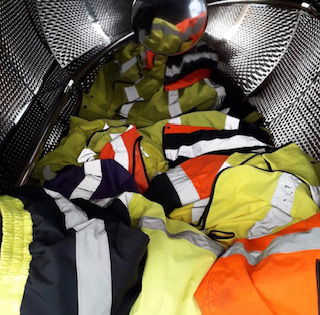 Permanent Linen Hire & Laundry Service
"Providing an affordable, high quality, professional linen service to all customers looking to hold dedicated stock on site in an option of various colours, types and sizes which is then laundered and returned on agreed days throughout the working week"
Suited to the Hotel, Conference Venue and Restaurant Sector, or even if you are an Event Caterer who likes a regular size and colour, week in week out, we can tailor your requirements to the needs of your business. Whether it is Napkins and Tablecloths for your outlets or events, Bed Linen and Towels for your rooms, or Chefs Wear for your kitchens, we are a "one stop shop" for all of your catering and event needs.

• Are you interested in having stock you can call upon when you need it?
• Want the option to store quality stock on your premises without a holding charge?
• Increase and decrease your holding levels based on the demands of your business?
• Change colours and styles based on the demand of your client portfolio? (The options are endless)
• Want a dedicated Account Manager who will be your point of contact throughout the whole process?

If so our Permanent Linen Hire solution is for you.

Your dedicated Account Manager will discuss in depth with you regarding your optimal usage on a weekly, monthly, quarterly and yearly basis and offer a professional, yet practical view on your stock install amount paying particular attention to ensuring you always have enough stock in rotation to suit the demands of your business. Once agreed, along with your delivery and collection days, the agreed stock will be installed to your premises, free of charge. Once used, and on the agreed delivery and collection days, the linen is collected, laundered to the highest quality, and then returned (normally within 48 hours, or as per the agreement in place).
Your Account Manager will assist in managing the whole process and is on hand to help should you decide you want a change in colour, size, or type of product, whilst keeping an accurate, detailed record of all your laundering with us. Additionally they will also manage and participate in a regular quarterly onsite stock check to make sure you are always fully serviced to the agreed levels.

We pride ourselves on providing you with a quality, sustainable product, and with our professional Customer Service Team able to offer advice on anything you may need, through to our experienced Laundry Team who wash your linen with care in a state of the art laundry facility, and our approachable, Warehouse and Logistics Team who ensure that you receive your linen on time and to a high standard.

For more information, or to talk to one of our colleagues to discuss your Permanent Linen Hire requirements, please contact us at ideas@linenforhire.co.uk or alternatively please call 0208 988 7977.

(Permanent Hire products available on request: Tablecloths, Napkins, Runners, Chair Covers, Bed Linen, Towels, Chefs Wear, Uniforms, Tea Towels, Oven Cloths, Kitchen Cloths, Aprons.)